Investment Advisory & Management
Keeping up with increasingly complex financial markets can demand a high level of knowledge and extensive resources. Our relationship with LPL Financial provides us access to objective research, advanced technology and comprehensive investment tools. We are committed to your long-term success. By working with us to develop and execute a strategy tailored to your goals, you can be confident that our objective is to help maintain and increase your wealth over time.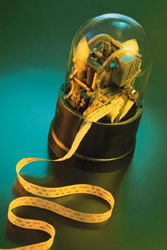 There is no "one-size-fits-all" strategy. Your unique circumstances and personal objectives dictate the method of investing, as well as the types of vehicles chosen to help pursue them. We have the flexibility to offer access to the investments most appropriately aligned with your financial goals. Investments you already own can be combined with those selected by us to complete your customized portfolio and help ensure the potential success of your long-term plan.